As the CRC for Construction Innovation draws to a close on 31 December 2009, we are proud of our achievements in enhancing the research culture in the built environment industry. Construction Innovation successfully engaged with a cross section of organisations in the supply chain of the built environment industry, resulting in a much broader impact than that received only by the organisations which were participants of our CRC.
The participants and the broader stakeholder group of industry associations have formed a strong network of collaborators and are keen to maintain this foundation of research collaboration. There is support for a Sustainable Built Environment National Research Centre which will extend the research themes established: environmental sustainability, safety, productivity improvement through procurement, and digital modelling. This new centre is planned to commence 1 January 2010.
Stay tuned at:
This Construction Innovation website will remain available until 30 March 2010.
Our publications are also available and will remain available on QUT's Digital Repository at: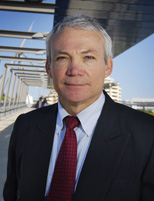 Construction industry launches Dispute Avoidance Guide to save $7 billion in costs annually
The Guide to Leading Practice for Dispute Avoidance and Resolution was launched by Lyn O'Connell, Deputy

Secretary of the Department of Infrastructure, Transport, Regional Development and Local Government

on 17 November 2009.

The Guide, developed by the Australian building and construction industry, is designed to identify and communicate to key industry stakeholders recommended change management strategies to avoid contractual disputes between clients, contractors and other industry stakeholders, and where disputes cannot be avoided, to manage disputes effectively.

This CRC for Construction Innovation's Dispute Avoidance and Resolution (DAR) research and implementation project found that there are readily available opportunities to improve the performance of construction projects that could annually deliver an additional $7 billion of value to the Australian economy.
The Guide is available to industry organisations to download and circulate information to their members. The Overview is available here.
The Guide is focused on helping organisations and people in Australia's building and construction industry to identify the leadership issues and best practice strategies to avoid disputes and implement effective issue resolution strategies. The CRC for Construction Innovation provided the industry research leadership in coordinating and funding for this key project.

Vital to the success of this project has been the involvement and consultation with major national industry association stakeholders: Association of Consulting Engineers Australia, Australian Constructors Association, Australian Procurement and Construction Council, Civil Contractors Federation, Queensland Transport and Main Roads and Main Roads Western Australia.

Seminars will be held around Australia in late November, to register CLICK HERE.
CIB Presidency 2010 - 2013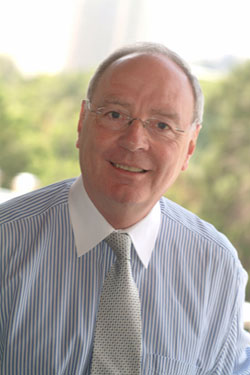 On 13 October 2009, in Brussels, Belgium, our CRC for
Construction Innovation
Chair, John V. McCarthy AO (pictured left), was voted by the international board of the
CIB
(International Council for Research and Innovation in Building and Construction) to take over the Presidency of the global group from May 2010 for three years.  The vote is expected to be ratified by
World Building Congress
delegates in May 2010, and will be the first time an Australian has held this prestigious CIB Presidency.
As many of you will know, John has a distinguished record of industry leadership in Australia, including as a member of the Built Environment Industry Innovation Council advising the Australian Minister for Innovation, Industry, Science and Research and Director on the Australian Building Codes Board.  John is currently Chairing the interim Board for our incoming
Sustainable Built Environment
National Research Centre as the successor for the CRC for
Construction Innovation
, which he has chaired for almost the last eight years.
John's energy and focus will deliver clear benefits for expansion of the CIB's international research role
and coincidentally bring the 2013 World Building Congress to Australia … stay tuned!
Virtual Built Environment CRC Application
Our partners have received the very welcome news over this last week that our current Round 12 application to the Australian Government for a Virtual Built Environment CRC has been shortlisted to progress to interview.  Securing funding through this new CRC will enable world-class digital modelling research for a more sustainable Australian built environment industry.  We are currently working to finalise key research project proposals for submission to the CRC Program as part of our Stage 2 application, and will present the VBE vision to the CRC Committee in Canberra in early December.  I look forward to updating you on further progress with our application soon.
Sustainable Built Environment NRC Update
We are well advanced in the process of establishing the Sustainable Built Environment National Research Centre towards a January 2010 start date.  Centre agreements for foundation members are currently being drafted, and work is already underway in developing key projects to begin in the new year.  This new centre, also to be based at QUT, will provide a strong but flexible framework for building Australia's future sustainability R&D program, and we look forward to the involvement of key industry, government and research partners in the new national centre's activities. 
I look forward to continuing our communications with you as we work together to ensure our applied research service to Australian industry is maintained.
Best regards,