Perth industry dinner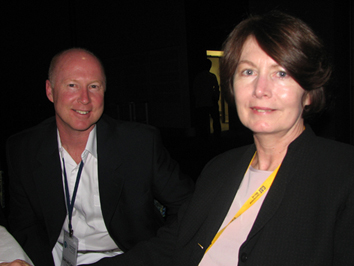 L-R: Garry McCann (CAD Manager,Mirvac Fini) and Carole Green (Chief Operating Officer - Business, CRC for Construction Innovation
Staff from
Construction Innovations
Perth-based industry, government and research partners met for a networking dinner as part of the recent Cooperative Research Centre Association conference on 17 May.
The evening provided an opportunity for leaders from Perths design and construction industries to meet informally and learn more about Construction Innovations research program.
The evening proved very enjoyable and was attended by representatives from Mirvac Fini, Woods Bagot, John Holland Group, Rider Hunt, Bovis Lend Lease, the WA Department of Housing & Public Works and Curtin University of Technology.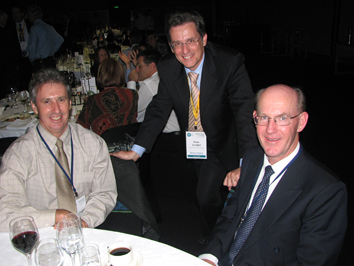 L-R: Gary Fitzgerald (Business Development Manager, John Holland Group), (Peter Scuderi (Acting Chief Executive Officer, CRC for Construction Innovation), Alastair McMichael (Director, Rider Hunt)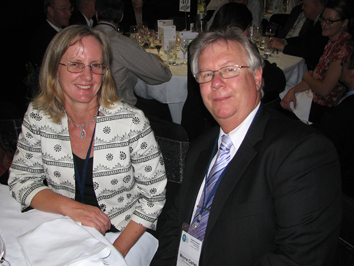 L-R: Siobhan Austen (Associate Professor in the Department of Economics and Finance at Curtin University of Technology ) and Wayne Carter (Manager of Procurement Strategy and Policy,