2nd Construction Leaders Industry Conference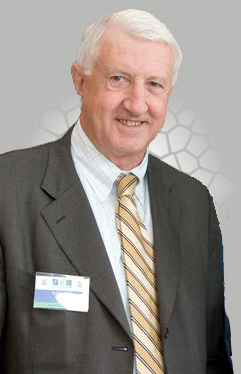 Bill Wild, Leighton Holdings Chief Operating Officer and Chair of the Engineers Australia Taskforce on Safer Construction
Construction Innovation research will have a strong presence during the 2nd Construction Leaders Industry Conference covened by the Australian Construction Industry Forum (ACIF) at Royal Pines Resort on the Gold Coast, 5-6 July 2007.
Leighton Holdings Chief Operating Officer Bill Wild, Chair of the Engineers Australia Taskforce on Safer Construction, will present a session on Friday 6 July on the development of an Industry Wide Code of Practice for Safer Construction. Development of the Code and how safety outcomes are influenced by direct involvement and commitment to clients to safe construction will be the key themes in Mr Wilds address.
Engineers Australia commissioned the Safer Construction Taskforce in response to the recognised need to reduce accidents in the construction industry. Construction Innovation is providing the industry research leadership in coordinating and funding this key project. Additional industry supporters are the Australian Contractors Association, Property Council of Australia, Royal Australian Institute of Architects, Association of Consulting Engineers Australia, Australian Procurement and Construction Council, Master Builders Australia and the Office of the Federal Safety Commissioner.
Also speaking at the conference on the topic of BIM is Construction Innovation CEO Dr Keith Hampson and Mr Tom Fussell, Director, Professional Services Portfolio & Chief Architect of Construction Innovation partner, the Queensland Department of Public Works (QDPW). Mr Fussell is an internationally-recognised BIM adopter. QDPWs Deputy Director-General of Works Max Smith is also speaking on the program on Thursday 5 July on the subject of Australian industry KPIs.