Construction Innovation at SB08 Melbourne

SB08 ran in Melbourne from 21-25 September. As an auspicing society, the CRC Construction Innovation held one of the series of special forums to discuss opportunities for innovative, integrated processes and how they can improve efficiency and sustainability in the built environment. Construction Innovation engaged the influential speakers Bruce Rauhe (Walt Disney Parks and Resorts), Peter Bowtell (Arup) and Tony Stapledon (Leighton Contractors). The forum was very well attended, attracting more than 300 delegates.
Speaker presentations
| | | |
| --- | --- | --- |
| | | |
| | | Bruce Rauhe |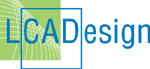 The Hon Peter Garrett, Federal Minister for the Environment, Heritage and the Arts officially launched Construction Innovation's LCADesign software during a keynote address at the  conference, 22 September. This world-first eco-calculator, able to assess the environmental characteristics of the materials of construction in real time from a 3D digital model is licensed to an Australian company, Ecquate.
Recent news articles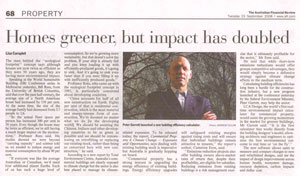 Photos
The Hon Peter Garrett, Australian Minister for the Environment, Heritage and the Arts.

Image courtesy of AIRAH

Back row – L to R:

Dr Keith Hampson, CEO, CRC for Construction Innovation; John Thwaites, former Deputy Premier of Victoria, member of Green Building Council of Australia Board of Directors.

Front row – L to R:

Maria Atkinson, Global Head of Sustainability for Lend Lease Corporation (Maria was the founding Executive Director of Green Building Council of Australia and currently sits on the Board of Directors.); Sharan Burrow, President of the Australian Council of Trade Unions (ACTU). President of the International Confederation of Free Trade Unions (ICFTU); The Honourable Peter Garrett; Federal Minister for the Environment, Heritage and the Arts; Che Wall, Joint Managing Director of the Lincolne Scott Group. (Ché was also Chairman of the World Green Building Council.  Ché has been responsible for the formation of the Green Building Council of Australia and currently sits on the Board of Directors, and Chairs the Technical Steering Committee that develops the Green Star Rating System.)

Image courtesy of Romilly Madew
Visit www.sb08melbourne.com